Origen Raiz Mezcal
September 26, 2019 05:00 PM until September 26, 2019 11:30 PM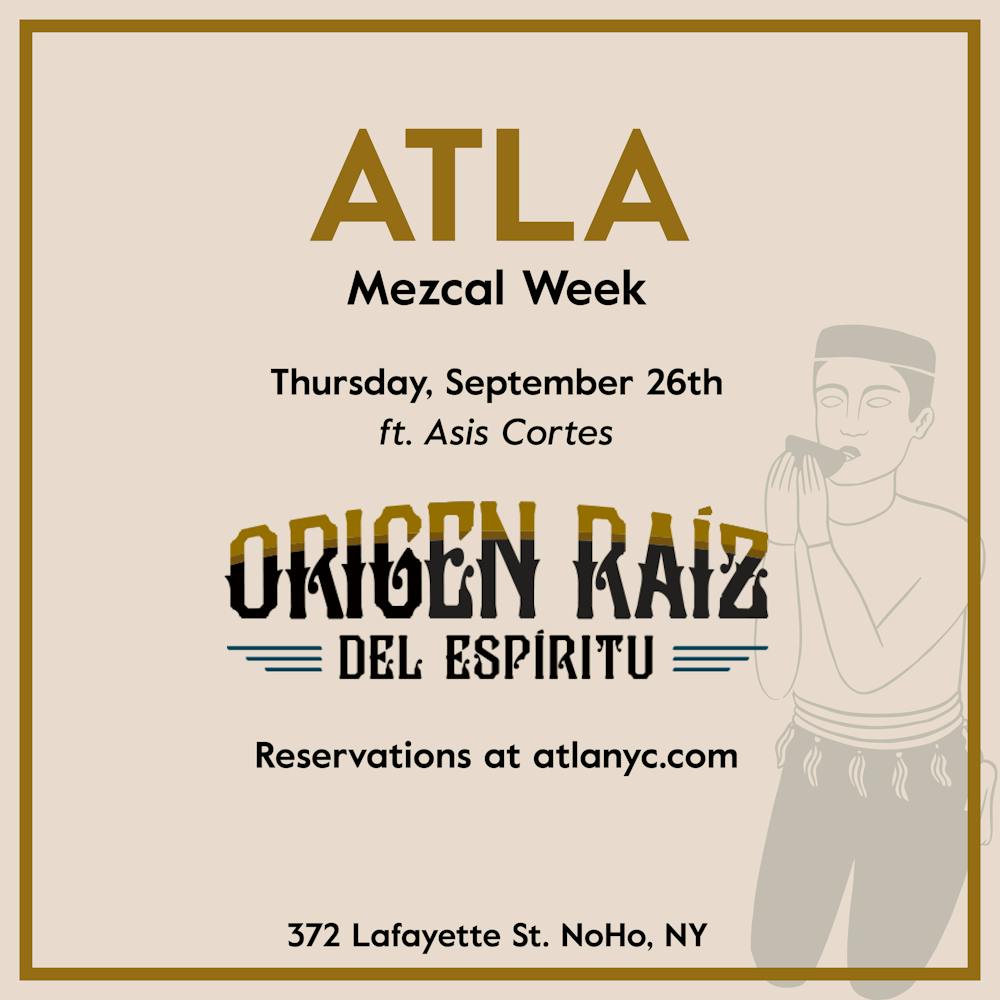 Asis Cortés of Origen Raiz is taking over the bar at ATLA! The evening will feature a special cocktail menu created by Mr.Cortés, highlighting his deep roots in Oaxaca.
A 6th generation member of the Cortés family of mezcaleros, Asis' passion and knowledge of mezcal is unparalleled. He has traveled the globe promoting his brands and the category of mezcal as a whole. He, along with his family, represents over 20 different communities and families in the production of mezcal.
Asis' passion for mezcal led him to found Mezcalogía, a mezcaleria in Oaxaca City dedicated to illuminating the world about the spirit of his people.
Reservations & Walk-Ins Welcomed